It would be easy to approach Digital Transformation and AI with primarily a technology lens. However, what we have learned from business leaders that are successfully navigating Digital and AI is that humans need to be placed at the centre of this transformation.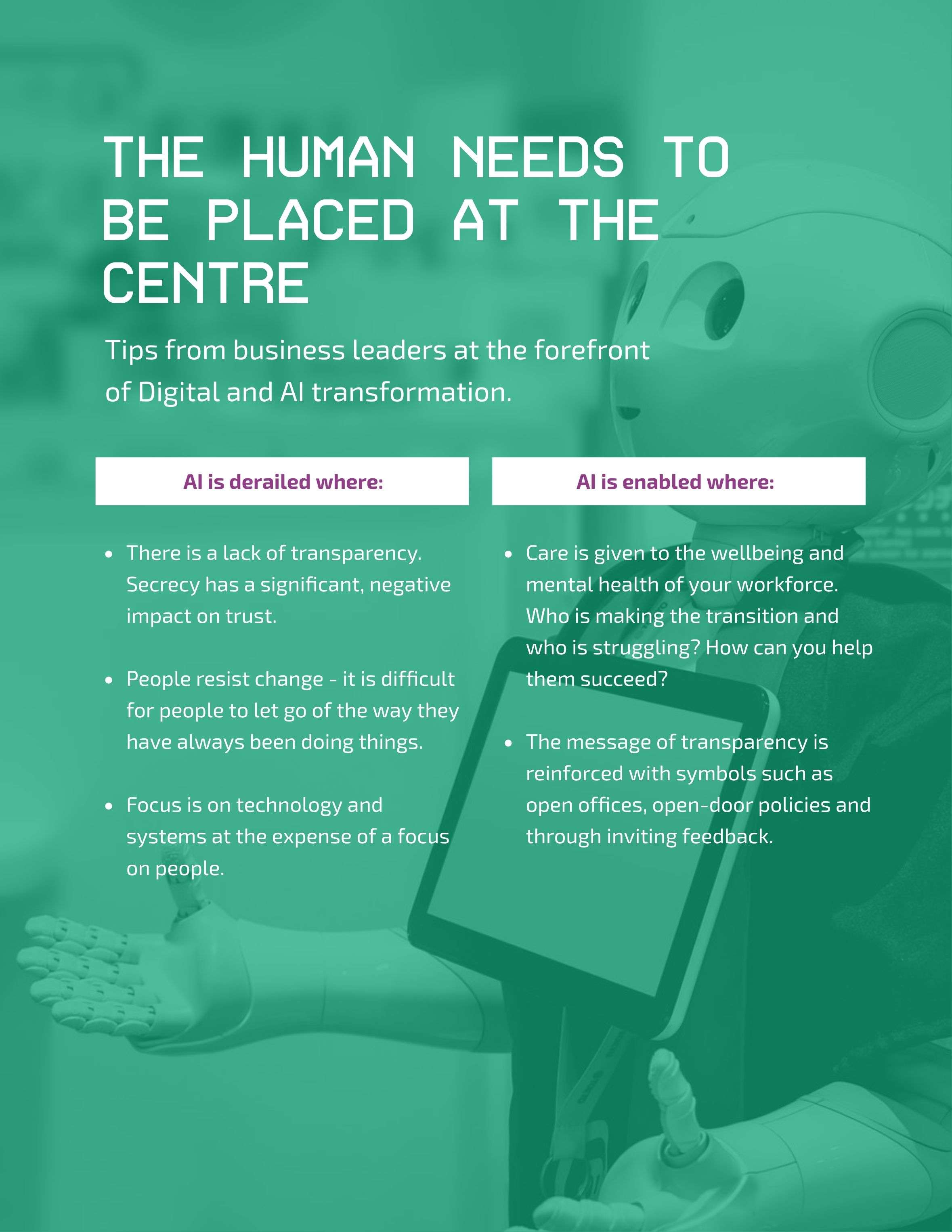 To download the Digital Transformation and AI report click below.
For more case studies, ebooks, reports and white papers visit the Walking the Talk resources page here or contact us to learn how we can transform your culture.