One of the most important characteristics of healthy leadership is openness. It sits alongside responsibility and being values-led as one of those traits that define effective culture leadership. In the context of mergers and acquisitions, openness takes on a critical importance.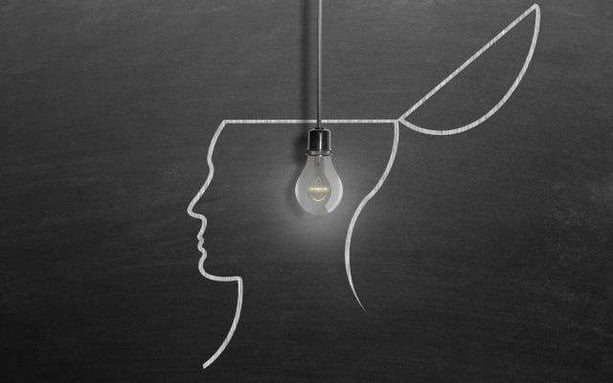 What does it mean to be open?
To be open means to be receptive to new information, ideas, and experiences, to be genuinely sensitive to the views of others and the world around us. To be open is being able to set aside old habits and beliefs, and being able to accept that new ones, or different ones, are valid. It is about our minds being available to what is new and fresh, unblocked by the filters of past conditioning. Openness is based on a number of beliefs such as "I don't have all the answers" or "I can learn a lot from others."
Openness in relationships creates inclusion and increased collaboration, and transforms potential conflicts into synergies. With openness comes true two-way communication and a lack of fear. I was working once with a leader, who had been very successful in his organisation but struggled when his company merged with a smaller competitor. The process created fears in him - fear of failure, fear of the market not supporting the merge and the share price taking a hit, fear of his people not supporting him, fear of rejection from the board. He reacted to those fears by shutting down all communication with the people he had previously been open with, and with staff from the merged entity. Only after realising what was happening and consciously deciding to implement a visible and open communication flow, did things pick up.
The more open leaders are during a merger process, the more likely the process will be smooth. To the extent allowed by the regulatory environment, be open about what is happening. Be open about what you have in mind, and - very importantly - be congruent.
Be open about how you feel.
Many leaders see sharing their feelings as a weakness and not something that will bring them closer to their people. If you want to bring everyone on the journey, it is important to let them know that you are in the same boat and are going through a similar change process. I find that many leaders like to see themselves as open and sometimes discover in the coaching process that they aren't as open as they had imagined. Sometimes, it is not so much the lack of openness that is the problem for leaders, but more so the fact that they don't know how to communicate in a way that opens up communication for others to engage. We all know that being extremely direct and straightforward can shut down conversations rather than create a space for exchange and learning.
Give feedback and ask for feedback.
You are not going through the merger on your own and you need others during the process. Ask them how they think you are going, and tell them what you need from them. Be open about the other organisation and their ways of thinking and doing things. Learn and look at the world with new eyes. After all, if you are merging, it is because you want to benefit from the others!
Openness in leaders is about them valuing new experiences and new thought processes. Open leaders are more likely to build diverse teams rather than creating teams that are exactly like themselves. In the merger context it is critical to look at points of views that diverge from "we've always done it that way." The deal is the perfect time to learn from others and improve what we've always been doing. Openness also leads to more information sharing, which can result in better decision-making.
Openness can be practiced.
Openness starts with me. Don't expect others to be open if you are not open yourself and don't role model it. How open are you to your fears, limitations, and vulnerabilities? How open are you to your thoughts and feelings?
Openness is not something we're necessarily born with, although when you look at infants, they seem to be literally living it. With time, pressure, family and society, we sometimes close ourselves to external ideas. We hide our feelings for fear of being hurt or ridiculed. It does not have to be that way. We can all practice openness. It is like a muscle that we need to make stronger every day. Becoming more open is a transformational process from deep within. If we have not allowed openness in our leadership, it will take us outside of our comfort zone and may be difficult at first. Becoming more open is about gaining inner strength and confidence to step into our vulnerability as a leader.
Openness and transparency are two different things.
Many leaders confuse openness and transparency, and believe that being open means sharing everything and putting the business and the deal at risk. Being open is a mindset that enables learning and improvement. Being transparent is a process or a behaviour relating to communication. It is not because you are open that you will release every bit of information and tell everyone everything. This would obviously be a risk and a wrong move in many cases. In most mergers a lot of information cannot be shared, not at every step of the process. Leaders who are open during a merger process are able to share what they can share, including their own feelings, without putting the deal at risk. Their openness will create the soil needed for success.
Why not choose to be open and see what happens?
Isely Associates International has partnered with Walking the Talk to develop a global M&A Executive Masterclass for leaders in growth organisations. If you want to know more or register click here.
For more case studies, ebooks, reports and white papers visit the
Walking the Talk resources page here
or
contact us to learn how we can transform your culture.