One of the many challenges for organisations is that the shift to widespread adoption of AI can have consequences in both a reduction in staff numbers and a radical change in capability. As difficult as this is to address, leaders who participated in this study felt failure to navigate these issues resulted in a veneer of transformation rather than true transformation.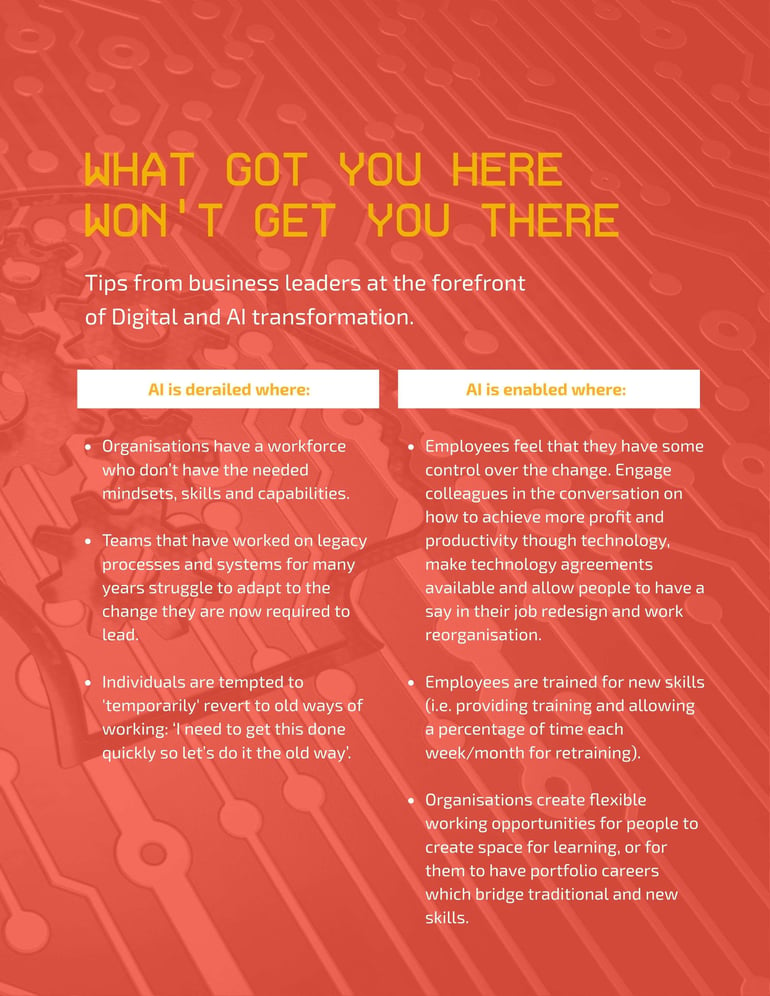 To download the Digital Transformation and AI report click below.
For more case studies, ebooks, reports and white papers visit the Walking the Talk resources page here or contact us to learn how we can transform your culture.