To succeed in the AI-powered world, you not only need to be connected, you also need to embrace the greater good for the business and beyond the organisation for society at large. The concept of the whole, in service of the customer, takes over from silos, individual results, control and corporate selfishness.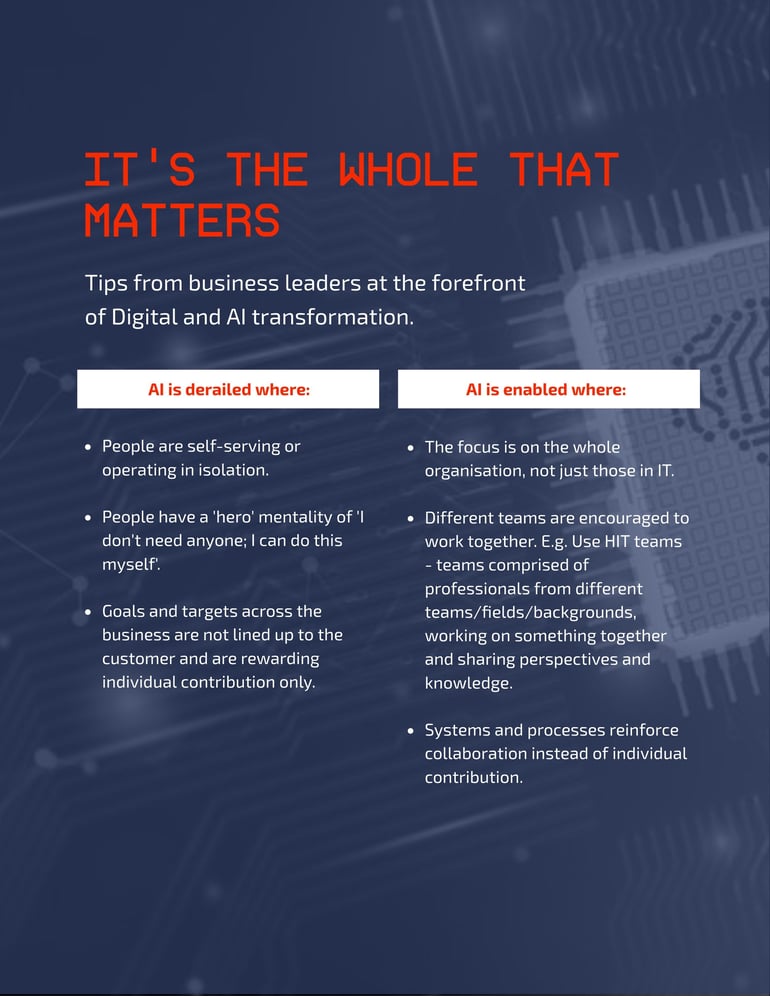 To download the Digital Transformation and AI report click below.
For more case studies, ebooks, reports and white papers visit the Walking the Talk resources page here or contact us to learn how we can transform your culture.