Companies that led successful Digital Transformations realised that they had to empower their employees to be successful in the new world. To create the best customer experience, they realised they needed to let their employees run the show, connect data, test new things, fail and continuously listen to customers. With the advent of AI, the need for autonomy and empowerment becomes even more pressing.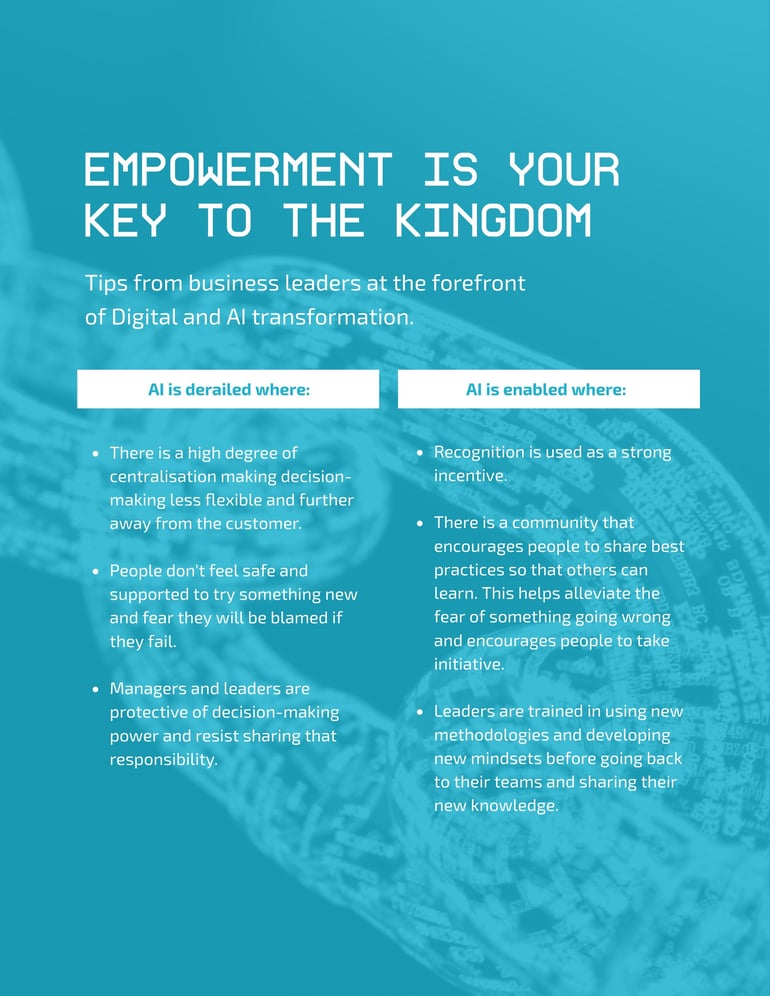 To download the Digital Transformation and AI report click below.
For more case studies, ebooks, reports and white papers visit the Walking the Talk resources page here or contact us to learn how we can transform your culture.