Digital Transformation without a clear vision and purpose often ends up in a simple digitalisation process, with manual processes conducted automatically or online. Digitalisation can reap significant benefits, but without an overarching purpose, Digital Transformation remains a continuous improvement initiative. With AI, this need for purpose becomes even more important.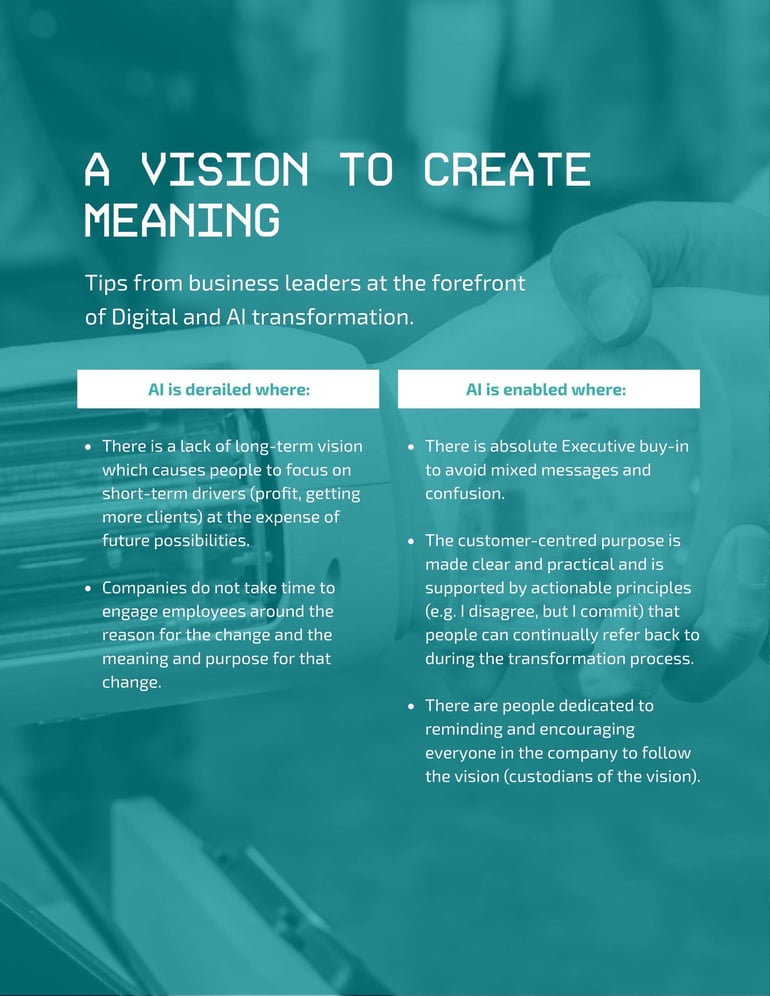 To download the Digital Transformation and AI report click below.
For more case studies, ebooks, reports and white papers visit the Walking the Talk resources page here or contact us to learn how we can transform your culture.