Looking for more effective ways to create customer confidence? The secret is to have proactive customer service!
Here are 4 of Walking the Talk's recommended books to inspire proactivity with customers.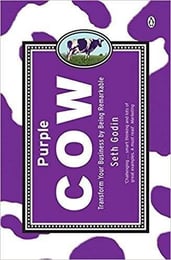 Purple Cow: Transform your Business by Being Remarkable; | Seth Godin
"In 2002, Seth Godin asked a simple question that turned the business world upside down: What do Starbucks and JetBlue and Apple and Dutch Boy and Hard Candy have that other companies don't? How did they confound critics and achieve spectacular growth, leaving behind formerly tried-and-true brands?
Godin showed that the traditional Ps that marketers had used for decades to get their products noticed-pricing, promotion, publicity, packaging, etc.-weren't working anymore. Marketers were ignoring the most important P of all: the Purple Cow.
Cows, after you've seen one or two or ten, are boring. A Purple Cow, though . . . now that would be something. Godin defines a Purple Cow as anything phenomenal, counterintuitive, exciting . . . remarkable. Every day, consumers ignore a lot of brown cows, but you can bet they won't ignore a Purple Cow.
You can't paint your product or service purple after the fact. You have to be inherently purple or no one will talk about you. Godin urges you to emulate companies that are consistently remarkable in everything they do, which drives explosive word of mouth.
Purple Cow launched a movement to create products and services that are worth marketing in the first place. Now this expanded edition includes dozens of new examples from readers who've taken the message to heart. "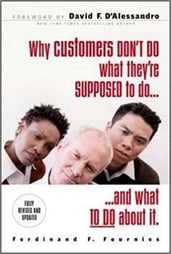 Why Customers Don't Do What You Want them To | Ferdinand Fournies
"This fully revised and updated edition of Ferdinand Fournies's classic on sales from the customer's point of view covers all the latest developments in business innovation and customer relations. Why Customers Don't Do What You Want Them to Do… ignores gimmicks and tricks, giving you specific actions that dramatically raise the odds of your customer doing the "buying things"-and placing the order. This results-focused guidebook presents 24 solutions to common selling problems and customer objections, helping you move beyond them to: Achieve a customer action objective for each call; Spark customer interest; Clarify your product-and yourself Identify and address potential problems; Address customers' fears and gain their trust; Assist customers in choosing, negotiating, and placing an order. "
Get the book. . .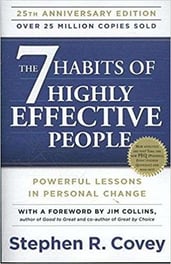 The 7 Habits of Highly Effective People | Stephen Covey
"One of the most inspiring and impactful books ever written, The 7 Habits of Highly Effective People has captivated readers for 25 years. It has transformed the lives of Presidents and CEOs, educators and parents— in short, millions of people of all ages and occupations. "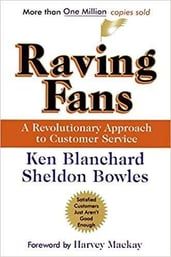 Raving Fans: A Revolutionary Approach To Customer Service | Ken Blanchard
"Your customers are only satisfied because their expectations are so low and because no one else is doing better. Just having satisfied customers isn't good enough anymore. If you really want a booming business, you have to create Raving Fans."
This, in a nutshell, is the advice given to a new Area Manager on his first day--in an extraordinary business book that will help everyone, in every kind of organization or business, deliver stunning customer service and achieve miraculous bottom-line results."
For more case studies, ebooks, reports and white papers visit the Walking the Talk resources page here or contact us to learn how we can transform your culture.