Here are 3 of Walking the Talk's recommended risk orientation reads.

Risk: A Very Short Introduction | Baruch Fischhoff & John Kadvany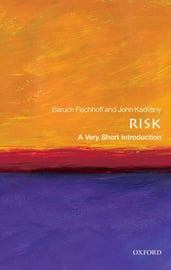 "We find risks everywhere—from genetically modified crops, medical malpractice, and stem-cell therapy to intimacy, online predators, identity theft, inflation, and robbery. They arise from our own acts and they are imposed on us. In this Very Short Introduction, Baruch Fischhoff and John Kadvany draw on the sciences and humanities to explore and explain the many kinds of risk. Using simple conceptual frameworks from decision theory and behavioural research,
they examine the science and practice of creating measures of risk, showing how scientists address risks by combining historical records, scientific theories, probability, and expert judgment.Risk: A Very Short Introduction describes what has been learned by cognitive scientists about how people deal with
risks, applying these lessons to diverse examples, and demonstrating how understanding risk can aid choices in everyday life and public policies for health, safety, environment, finance, and many other topics.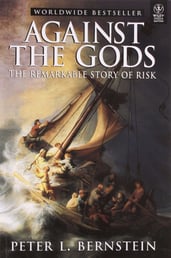 Against the Gods: The Remarkable Story of Risk | Peter Bernstein
""Ambitious and readable . . . an engaging introduction to the oddsmakers, whom Bernstein regards as true humanists helping to release mankind from the choke holds of superstition and fatalism." -The New York Times

"An extraordinarily entertaining and informative book." -The Wall Street Journal

"A lively panoramic book . . . Against the Gods sets up an ambitious premise and then delivers on it." -Business Week

"Deserves to be, and surely will be, widely read." -The Economist

"[A] challenging book, one that may change forever the way people think about the world." -Worth

"No one else could have written a book of such central importance with so much charm and excitement." -Robert Heilbroner author, The Worldly Philosophers

"With his wonderful knowledge of the history and current manifestations of risk, Peter Bernstein brings us Against the Gods. Nothing like it will come out of the financial world this year or ever. I speak carefully: no one should miss it." -John Kenneth Galbraith Professor of Economics Emeritus, Harvard University

In this unique exploration of the role of risk in our society, Peter Bernstein argues that the notion of bringing risk under control is one of the central ideas that distinguishes modern times from the distant past. Against the Gods chronicles the remarkable intellectual adventure that liberated humanity from oracles and soothsayers by means of the powerful tools of risk management that are available to us today.

"An extremely readable history of risk." -Barron's

"Fascinating . . . this challenging volume will help you understand the uncertainties that every investor must face." -Money

"A singular achievement." -Times Literary Supplement

"There's a growing market for savants who can render the recondite intelligibly-witness Stephen Jay Gould (natural history), Oliver Sacks (disease), Richard Dawkins (heredity), James Gleick (physics), Paul Krugman (economics)-and Bernstein would mingle well in their company." -The Australian"
Get the book. . .

Risk: The Science and Politics of Fear | Dan Gardner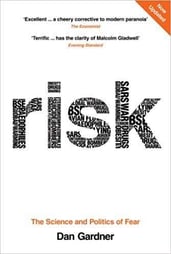 We are the safest humans who ever lived - the statistics prove it. And yet the media tells a different story with its warnings and scare stories. How is it possible that anxiety has become the stuff of daily life?

In this ground-breaking, compulsively readable book, Dan Gardner shows how our flawed strategies for perceiving risk influence our lives, often with unforeseen and sometimes-tragic consequences. He throws light on our paranoia about everything from paedophiles to terrorism and reveals how the most significant threats are actually the mundane risks to which we pay little attention.

Speaking to psychologists and scientists, as well as looking at the influence of the media and politicians, Gardner uncovers one of the central puzzles of our time: why are the safest people in history living in a culture of fear?