The acknowledgement of the power of mindfulness is becoming increasingly more commonplace in the workplace, with the likes of Google using it to increase employee satisfaction and increase productivity.
Looking to improve your mindfulness? Here are 10 of Walking the Talk's recommended mindfulness reads.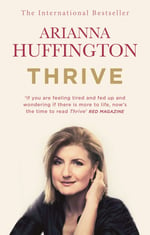 Thrive: The Metric to Redefining Success and Creating a Happier Life | Adrianna Huffington
"In Thrive, Adrianna Huffington, the co-founder and editor-in-chief of the Huffington Post and one of the most influential women in the world, has written a passionate call to arms, looking to redefine what it means to be successful in today's world."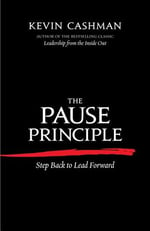 The Pause Principle | Kevin Cashman
"Kevin Cashman is recognised as one of the pioneering thought leaders in leadership development and executive coaching and is regarded as one of the world's premier CEO coaches."
Get the book. . .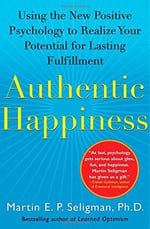 Authentic Happiness: Using the New Positive Psychology to Realize Your Potential for Lasting Fulfillment | Martin E. P. Seligman
"A national bestseller, Authentic Happiness launched the revolutionary new sciene of Positive Psychology - and sparked a coast-to-coast debate on the nature of real happiness."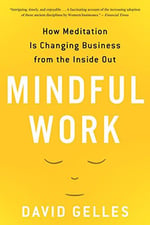 Mindful Work: How Meditation Is Changing Business from the Inside Out | David Gelles
"A New York Times reporter reveals what business leaders around the country are already discovering: Meditation may be the key to fostering a happier, more productive workplace."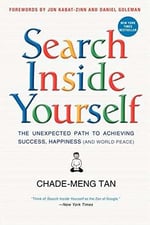 Search Inside Yourself: The Unexpected Path to Achieving Success, Happiness (and World Peace) | Chade-Meng Tan
"With Search Inside Yourself, Chade-Meng Tan, one of Google's earliest engineers and personal growth pioneer, offers a proven method for enhancing mindfulness and emotional intelligence in life and work."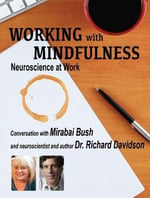 Working with Mindfulness: Neuroscience at Work | Mirabai Bush
"While people may not have control over stressors at work, mindfulness-based exercises are a scientifically proven, natural way to manage one's responses to them."
Three Deep Breaths: Finding Power and Purpose in a Stressed-Out World | Thomas Crum
"Three Deep Breaths uses the popular parable format to illustrate an effective antidote to anger, stress, and overwhelming busyness.Through the story of a harried worker struggling to balance work, life, and family pressures, readers learn three different ways to use breathing to live in the present, think positive thoughts, and release negativity and judgment."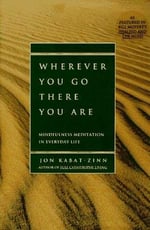 Wherever You Go, There You Are: Mindfulness Meditation in Everyday Life | Jon Kabat-Zinn
"When Wherever You Go, There You Are was first published in 1994, no one could have predicted that the book would launch itself onto bestseller lists nationwide and sell over 750,000 copies to date."
Awakening Joy: 10 Steps That Will Put You on the Road to Real Happiness | James Baraz
"James Baraz helps you discover a path to the happiness that's right in front of you, offering a step-by-step program that will reorient your mind away from dissatisfaction and distraction and toward the contentment and delight that is abundantly available in our everyday lives."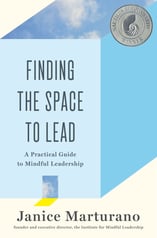 Finding the Space to Lead: A Practical Guide to Mindful Leadership | Janice Marturano
"Janice Marturano, a senior executive with decades of experience in Fortune 500 corporations, explains how Mindful Leadership training integrates the practice of mindfulness-meditation and self-awareness-with the practical tools of management, enabling leaders to bring a wider range of their capacities to the challenges at hand."
Are you looking for more inspiration for personal development to achieve success? View other books we highly recommend here.
For more case studies, ebooks, reports and white papers visit the Walking the Talk resources page here or contact us to learn how we can transform your culture.