How does organisational culture influence investor perceptions?
The concept of organisational culture has become increasingly commonplace in corporate lexicons. Although organisational culture is widely accepted to be an intangible company asset that drives business performance, the extent to which it does so is unclear. One common indicator of a company's overall health or performance is investor perception, i.e., how potential shareholders, investors, and other external agents view the value of a company, its management, and future prospects.
At this strictly limited event, Carolyn Taylor and Jerome Parisse-Brassens will present the findings of Walking the Talk's groundbreaking research, conducted in conjunction with one of London's leading investment firms, Stamford Associates. These findings offer a brand new perspective on the role culture plays in analysts' valuation of stocks. Executives and Business Leaders are invited to this unique opportunity to interact with one of the pioneers of organisational culture methodology in an intimate setting.
BREAKFAST SEMINAR
Wednesday, 17 June 2015
7:30am-9:30am
Four Seasons Hotel, 99 George Street
Sydney
Walking the Talk's CEO, Carolyn Taylor, will present the results of our survey and lead a discussion of the following:
How investors view organisational culture and how it impacts their investment decisions
Key insights to executives and leadership teams who want to increase their organisation's perceived value by strengthening or changing their culture
Carolyn Taylor
Carolyn is one of the world's foremost experts in organisational culture transformation and the CEO of Walking the Talk. Carolyn pioneered work in leadership, values and culture through her company Corporate Vision, which was in the BRW 100 fastest growing Australian companies five years in a row. She is powerful keynote speaker and is well regarded in the international business community for her ability to demonstrate links between strategy, culture and leadership behaviour, whilst grounding her work in pragmatic business outcomes.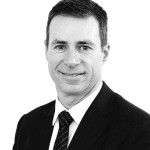 Jerome Parisse-Brassens
Jerome's professional experience as a culture change expert and management consultant has spanned all continents and multicultural environments, including Australia, Europe, China and Central America. With over 25 years' experience in change management, business improvement and strategy development, his key achievements include several large-scale culture and change initiatives for private and government organisations in Australia and in Europe. He focuses on the alignment of corporate culture with strategic intent.