Last week I attended the 2014 Telstra Business Women's Awards in Tasmania, an event celebrating the achievements of inspirational women in business.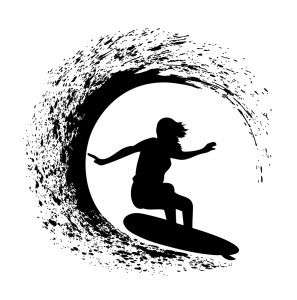 What particularly struck me during the speeches made by the finalists, was how often they mentioned culture as an important factor in their success. Most referred to the importance of what they did - what their colleagues did - and the set of values and beliefs driving it. These are the ways in which culture can be defined.
Seven-time (six of them consecutive) World Surf Champion, Layne Beachley delivered the keynote address. Layne described how, at a young age, she had lost her mother. At which point, her father had sat her down and announced that she had been adopted and wasn't their biological child. The sense of loss and worthlessness that followed went on to shape Layne's actions for the rest of her life - the solace she found in the ocean, but more importantly, the will to succeed and to be the very best at what she did. A great example of self-actualisation. Her road was bumpy, but the set of values derived from her circumstances never changed, and they drove her to the pinnacle of her field.

Layne then proceeded to describe one of the concepts the work we do at Walking the Talk is based on: What we HAVE is driven by what we DO, which in turn is driven by our values and what we believe in (what we call the BE level). Hence, the great importance of working on values and beliefs in order to create change and achieve the outcomes we are going for.
Hearing this, another finalist told me how Layne's experience was similar to one she'd experienced in her own business life. She had found herself "stuck" in her job, and was dissatisfied with her company's structure, finding it ineffective and not worthy of trust. She wasn't achieving any of the outcomes she had hoped for and was blaming the team for not collaborating more successfully. Searching for external help, the woman found a personal coach who helped her to start looking at things differently. Much to her surprise, the outcome of the journey wasn't the organisational change she was expecting, but a deep personal mindset shift, a shaking off of assumptions, and a true understanding that for things to change, first she had to change.
Based on this new worldview, the businesswoman developed new ways of behaving, which in turn produced the business outcomes she had been waiting for. The structure and her team remained the same, but things started to fall into place, and she found herself becoming a finalist in the Telstra Business Women's Awards. What a wonderful journey!
Whenever I work on culture with my clients, one of the first things I want to make sure they understand is this: the organisational change that needs to take place across your business will not happen (or be sustained) unless change at the individual level takes place concurrently.

This is the essence of BE DO HAVE.

Have you ever experienced a similar shift, either within yourself or in your work life? I would love to hear about it.