Following Brazil's 'Operation Car Wash' (Operação Lava Jato) corruption case – an event not dissimilar to Italy's Mani Pulite Investigation in 2001 – most experienced Brazilian political scientists will recommend that business and risk analysts exercise a broad view of Brazil's current situation, a view that extends beyond short-term scandals and the daily news headlines.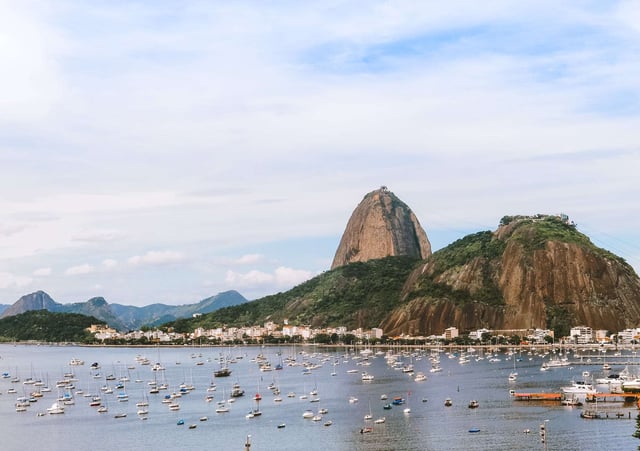 It's quite correct to say that Brazil is having to face more than a political crisis. Rather, it is facing the consequences of a moral clash, in which the illegal connections of politicians, private corporations and estate-owned companies are only symptoms of something bigger and much more embedded in the society. This particular behaviour has been the subject of social studies for decades and is commonly referred to as "the Brazilian way of doing things."
Over the past decades – or even the past century – Brazilians have shared a 'strong state ideal'. An ideal where local and private entrepreneurship acquired a unique style, a style frequently based on state influence, allowance and dependency. Political scholars and recognised analysts says that, for several reasons, the population is attached to an expectation that it is someone else's responsibility to provide what individuals could be providing for themselves.
This widespread individual behaviour is reflected in the nation's companies. With the private sector growing, expansion has been strongly dependent on a huge and inefficient state system. This gave rise to brutal taxation, an unclear relationship between private and public entities and a great deal of power for state representatives and politicians.
In this environment, patrimonialism, nepotism, populism and corruption scandals became a day-to-day routine for Brazilians. Big news stories involving first-tier government officials and big corporations were common, as were more widespread instances of small deviations involving low-powered public officials and small business people.
In this cultural setting, the act of pursuing private, self-owned activities was interpreted as bold, courageous, a challenge, something reserved only for tough people. The public sector was responsible for great swathes of the nation's investments, and the economy became very dependent on government policies, policies that were often inefficient and disconnected to the nation's true needs.
At the same time, the Brazilian economy grew and became one of the world's greatest emerging markets. Formidable Brazilian-based companies went global, becoming international benchmarks for several businesses.
As trusted advisers to organisations, being able to understand this scenario and support companies, investors, and even the public sector to rethink their roles and practices, is a challenge for Walking the Talk in Brazil. Especially when the mission is to make corporate culture a strong management tool.
We understand that the moral (or the nation's social and political background) and corporate cultures are different things, but we would also like to suggest that they are connected.
"Culture is the behaviour that is encouraged, discouraged, or tolerated by people and systems over time."
Despite the challenging economic and social consequences of political short-term instability, the country itself and the companies based here may have a rare opportunity to bring above-the-line some quite relevant concepts that, once reviewed, could leverage great transformation.
The recent judicial findings of the 'Operation Car Wash' Petrobras scandal – if and once proven – could reveal the unsuitable behavioural standard of all parties involved when a business-friendly and pro-development environment is the goal.
Will Brazilian society keep living together within this behavioural system? Or will it choose to follow new tracks, avoiding and protecting themselves from endemic corruption?
One might question how the Brazilian companies who keep direct or indirect connections to the public sector will set their standards from now on. We aren't just talking about new rules and compliances, but a marked shift in leadership examples and behaviours.
What Behaviours, Symbols and Systems will Brazilian corporations use to consolidate their strategies and cultures in the future? Are the behaviours behind the scandals bound to be repeated?
Or will Brazil's leaders finally understand that real wealth comes from evolving the way that things are done?
Culturally speaking, companies – no matter their size – are living organisms. Like people, they have what they have because of what they do. And they do what they do because they are who they are. In other words, having or achieving something is a matter of doing it the right way, and to do something the right way, we need to examine the cause of our behaviours and stay aligned with the right principles.
I strongly believe that choosing the way a company should behave is a matter of finding and executing the right strategy and management, just as an organisation does for its business planning or branding. Corporate culture can be planned, analysed and managed and our experience with clients has shown us this.
To turn a crisis into an opportunity is a matter of choice. Taking the time at this key moment to think about the right culture to support their strategies could be a great start for visionary Brazilian companies who are truly committed to their legacy. On both an organisational and an individual level, Brazilians only are now presented with an opportunity for large and positive change.
Read more about reputation risk here.
For more case studies, ebooks, reports and white papers visit the
Walking the Talk resources page here
or
contact us to learn how we can transform your culture.