I recently sat in a focus group with managers working for a company that has worked intensely on its culture for three years.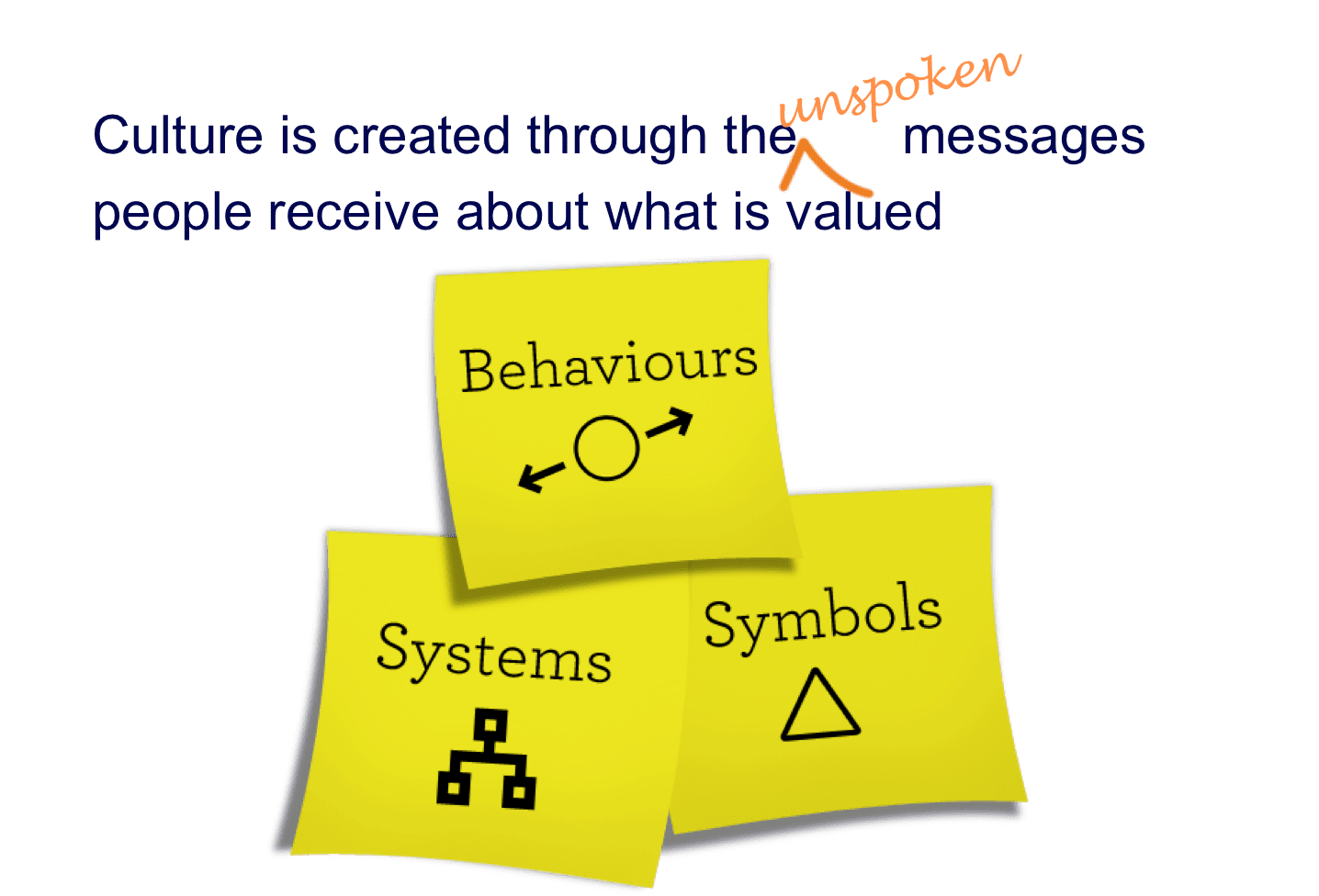 One question I asked was, "What are some of the symbols of change you have seen during the year of the company's values?" Their answers amazed me, in their strength, their consistency and the simplicity of the items they named. The experience reminded me of the power of the simple acts to demonstrate an organisation walking the talk.
Here is a sample of their answers:

"Everyone went through a program to learn what is valued in our company. And the program was not cut, despite the recession. It showed us how important the values are."

"The CEO often comes and sits in our team meetings. Mostly he is listening, sometimes he clarifies things or provides insights into a problem we are discussing. It tells us how much he cares about our business."

"My manager changed. Over a period of a couple of months she stopped a particular behaviour that was really irritating. She told us she had been having coaching, and this was one of the things they had been working on together. It made me realise that it is really not so hard to change if you are dedicated to the process."
Of course a lot of dedicated work, planning, engaging, sat behind those simple but powerful symbols. Many leaders have shifted at a deep level, and once this occurs then many symbols will be seen in their behaviour. So I don"t want to say this is easy, knowing the effort that goes into achieving those shifts, both from the individuals themselves, and from the HR professionals and external coaches. But I will say that there is a logical process, and if you follow it you will have people making comments like this and changing their own behavior to line up with the new values