"If you get the environment right, every one of us has the capacity to do remarkable things."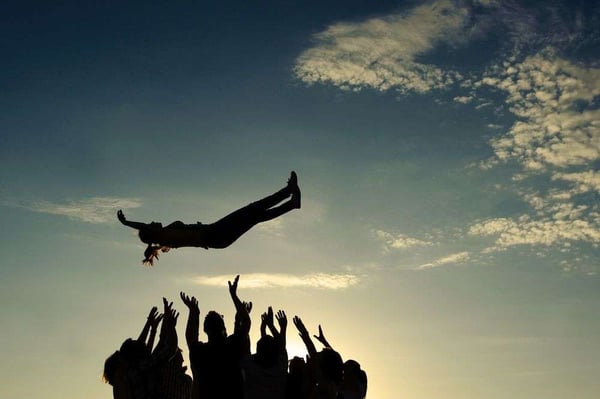 At Walking the Talk, we work with six archetypes: Achievement, Customer-Centric, Innovation, One-Team, Greater-Good and People-First. It's People-First that consistently polarises most executives.
Why? Perhaps it seems easier for executives to embrace, logically, that they should become more Customer-Centric, for example, than a cuddly People-First. People-First touches our ability to feel, express love and care for others. To trust and be trusted. Executives make tough decisions, staying openhearted can be very difficult.





I was moved by this People-First TED talk given by management theorist, Simon Sinek. In his opening, Sinek cites the military as an example:
"In the military they give medals to people who are willing to sacrifice themselves so that others may gain, in business we tie bonuses to people who are willing to sacrifice others so that we may gain."

Sinek invites us to imagine a working environment where we can truly say of a selfless act for a colleague:
"I did it because I know they would do the same for me."
Think for a moment: What impact do you think that statement could have on your organisation's trust and teamwork? I want to highlight this point because few leaders I know really 'get' the People-First archetype in terms of the benefits it delivers. How, if people trust you and feel safe, they will deliver extraordinary results.
Watch this video and discuss it with your colleagues – I think it will provoke some challenging discussion. As Sinek says:
"When we get the environment right, every one of us has the capability to do remarkable things."

A remarkable thought, and one, I believe, that lies at the heart of why People-First is a worthy culture goal.
For more case studies, ebooks, reports and white papers visit the
Walking the Talk resources page here
or
contact us to learn how we can transform your culture.