The Atlanta games in 1996 saw Great Britain's worst performance at a summer Olympic games since 1952, taking home just one gold medal. Twenty years later, Team GB depart Rio this week with 67 medals —27 of them gold. Little Britain sits proudly above sporting superpowers such as Russia, Australia, and, most notably, China in the gold medal tally.
But the UK's "greatest haul" in 108 years did not happen by accident... Instead, they went and created a winning culture that has resulted in record-breaking results.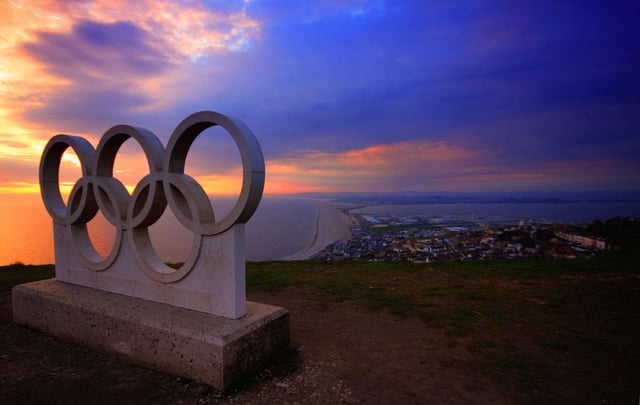 Since the London Olympics in 2012, Great Britain has invested £350 million pounds of public money into elite sport, consciously and deliberately creating a system that could produce the winning behaviors they wanted.
"We felt a real need to galvanise and unite everyone in the high-performance system behind a really ambitious medal target." - Simon Timson, UK Sport, Director of Performance
No host country has ever improved on its medal tally at its next summer Games, but Great Britain did just that in Rio. The story of how they achieved such a feat contains important lessons for anyone interested in building a high-performing culture.

1. Set clear goals. UK Sport were deliberate about which sports they were going to invest in, and set each sport specific medal targets.
2. Invest big in targeted areas. Sport was chosen as an area for investment from the proceeds of the UK's National Lottery. And there was rigour in where and how those funds were invested. A centrally coordinated system meant that sports which performed well got more funding.
3. Think long-term. There are athletes who are being identified and developed now who will win in 8 years' time. Are you taking the time to identify and develop your future champions?
4. Use your successes to encourage more success. Successful athletes from the London 2012 Games made over 17,000 community appearances in schools and public places in the past 4 years. The initiative designed to encourage participation in sport will be stepped up even further over the next 4 years in the lead up to Tokyo 2020.
5. Reward the behaviours you want. All British athletes are expected to be given honors to celebrate their contribution to society, sending a powerful message to UK citizens and future athletes alike.
6. Build a coordinated infrastructure and allow each area the freedom to build their own approach within it. Liz Nicholl, the Chief Executive of UK Sport, oversaw it all.

Whether it's medals or KPIs, tracksuits or business suits, follow these six guidelines in your culture work and you could be on your way to similar success.
Learn more about how you can improve team culture here.
For more case studies, ebooks, reports and white papers visit the Walking the Talk resources page here or contact us to learn how we can transform your culture.