Our Managing Behaviours in the Workplace research report is now available for you to download.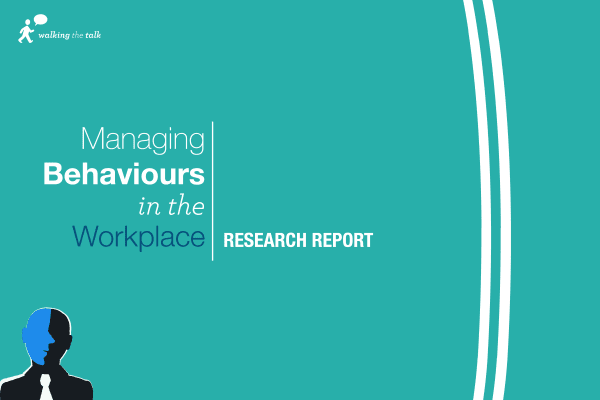 The report is based upon our recent Managing Behaviours survey, conducted with consumers, shareholders, employees, and leaders of top companies worldwide. With the focus in the media and organisations on the role of leaders being responsible for the behaviour of employees, we the report explores:
• Where the balance between personal responsibility of employees and the responsibility of leaders lies
• What it is and isn't reasonable to hold leaders responsible for
• The extent to which leaders feel equipped to manage the behaviour of employees

The results contained in the report are very encouraging, showing that leaders are stepping up to the plate, recognising their responsibility and, overall, are feeling confident in their ability to create the right context for their employees to do the right thing.

The research highlighted that the CEOs are not solely responsible for culture and behaviours within an organisation, it also flagged the very real need for distributed leadership in organisations. To influence the behaviours of employees and manage the culture successfully, leaders need to be aware of the responsibility they have for setting the tone and, and they must also be equipped with the skills and the tools to discharge this responsibility.
For more case studies, ebooks, reports and white papers visit the
Walking the Talk resources page here
or
contact us to learn how we can transform your culture.