We know that it's essential for leaders, through their own behaviour, to role model the culture they need. Leaders, it's often said, drive the culture, which drives results.
True. But not sufficient. Culture has to be both led and managed.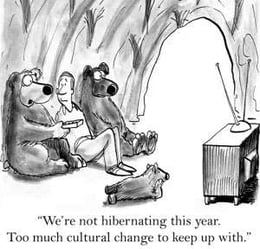 Good organisations have good process, embedding the key drivers of their business into ways of operating that go beyond the inspiration of any particular leader.
PROCESS is the means by which the business is managed. Learning is contained within process, as is risk management, measurement and discipline.
New leaders inject new flavours into existing process–and sometimes change it–but they don't start from a blank sheet of paper.
It's extremely rare that we find an organisation that manages their culture with the rigour that they would apply to other key business drivers such as technology or brand.
SO, JUST HOW RIGOROUSLY IS YOUR ORGANISATION MANAGING ITS CULTURE? HERE ARE SOME QUESTIONS WORTH ASKING:
• Do people in your organisation actually know what to do to turn values into action? Are you working to a common plan?
• Do you have annual culture goals, which are linked to the priorities in the business plan?
• Are all activities which influence behaviour (eg. performance management, coaching, communication) explicitly aligned to common behaviour goals?
• Do you prioritise behavioural aspirations?
• Are you measuring behaviour in a way that you can define what you have achieved?
• Do you know which behaviours could put your business at risk, and are you confident you are managing to control those?
• Is there a sense that you start all over when a new leader comes in?
What did your answers look like? Let us know.
Carolyn is the CEO of Walking the Talk and author of Walking the Talk: Building a Culture for Success (Random House).
You can follow us on Twitter @walkingourtalk.