Walking the Talk are pleased to announce the release of our latest eBook on Innovation.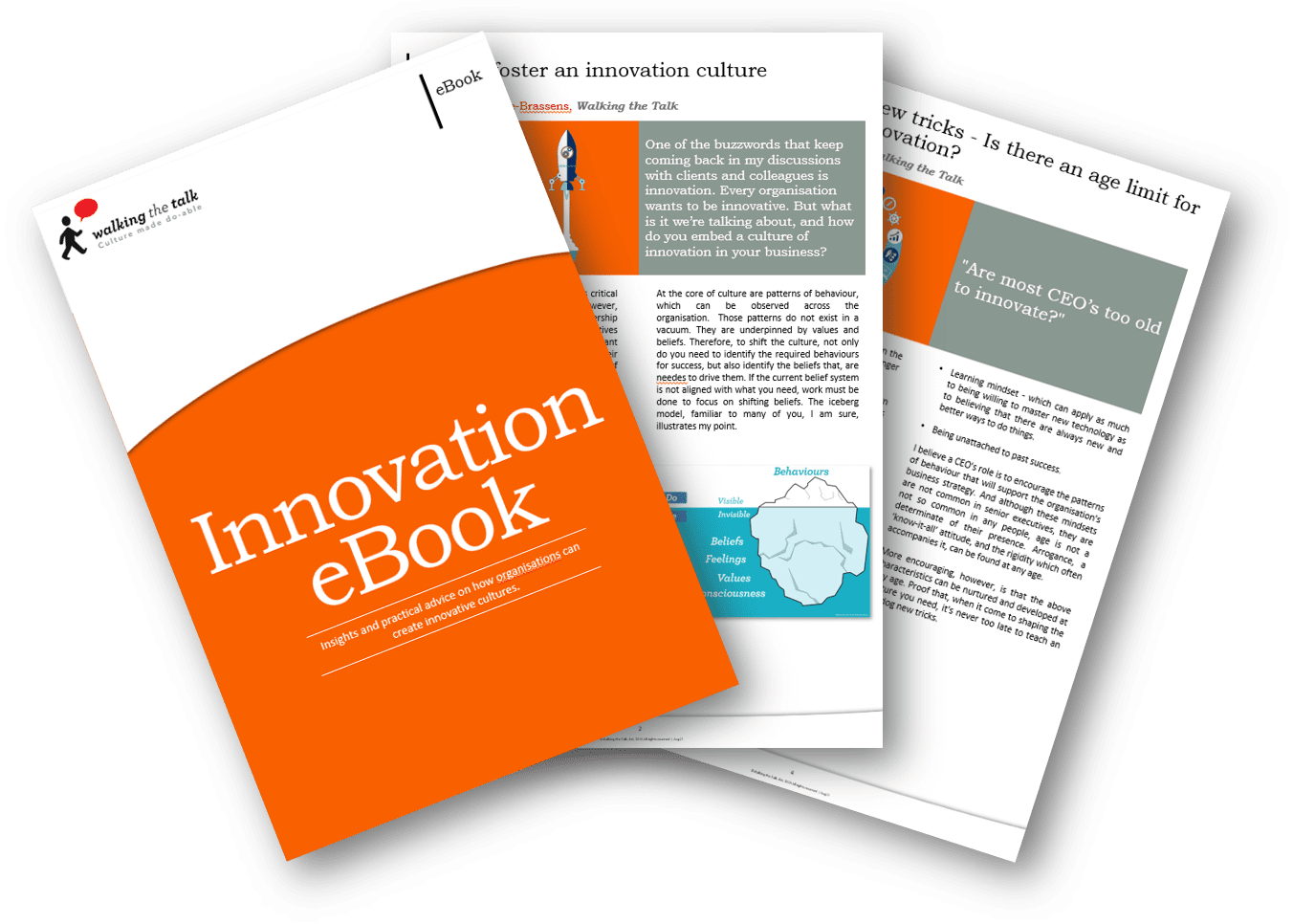 Download our Innovation eBook including articles by Executive Chair Carolyn Taylor and Executive Directors Amanda Fajak and Jerome Parisse-Brassens.
Read more insights on innovation here.
For more case studies, ebooks, reports and white papers visit the Walking the Talk resources page here or contact us to learn how we can transform your culture.