Is your company agile? Are you looking to make your organisation more agile?
Take our quiz to see how ready your company is to adopt an agile approach to culture.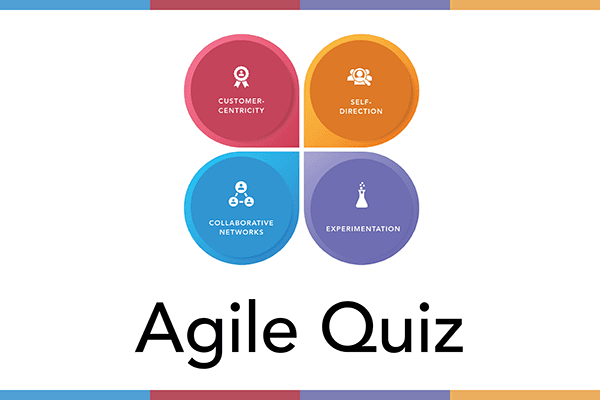 Based on our research, there are 4 main cultural elements that need to exist in an organisation for it to be agile:

1) Customer-centricity

2) Self-direction

3) Experimentation

4) Collaborative networks

Our quiz to find out the level of your organisational agility takes just a few minutes to complete. On completion we will send you an email with your answers, score and your brief overview of your organisation's agility.
For more case studies, ebooks, reports and white papers visit the
Walking the Talk resources page here
or
contact us to learn how we can transform your culture.