There are many fundamental differences between the opinions and actions of Emmanuel Macron and Marine Le Pen, the two final candidates in the latest French presidential elections, which saw Mr. Macron win and become the youngest president of the Fifth Republic. One difference that struck me was how they both approach the cultural debate.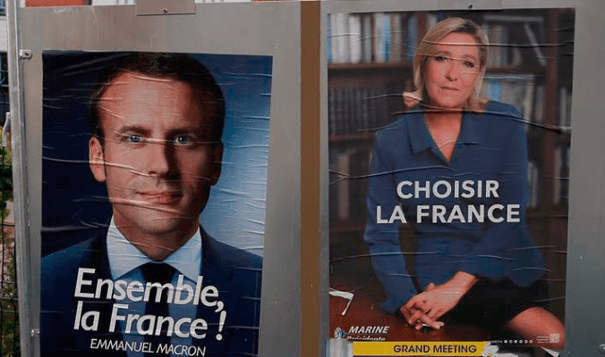 I had already noticed this difference in the first debate, which saw 11 candidates present their views and programs, were they to be elected. I saw it again in the second debate between the last two candidates. Here is the difference: Mr. Macron was the only candidate who, from a cultural point of view, went and stayed in what we at Walking the Talk call the "BE level": Values and beliefs.
Walking the Talk's BE-DO-HAVE model shows that the things we have in life (HAVE level) come from our actions and behaviours (DO level). Our actions and behaviours are in turn driven by our values, beliefs, feelings, emotions and needs (BE level).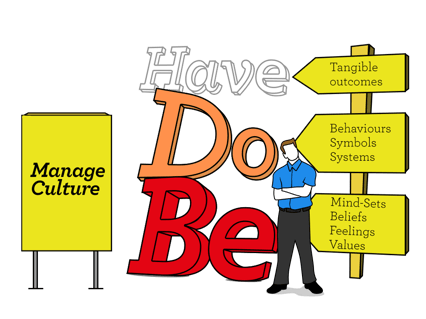 Mrs. Le Pen spent a lot of time at the DO level when trying to appeal to the French people. She spoke at length of borders, of protecting the French territory by systems, processes, and physical barriers. She defined the integrity of France through implementing many of these DO elements. She also appealed to emotions, but mainly through fear and the need for security, and linked them back immediately to the DO level.
On the other hand, Mr. Macron talked about French values, what made a person French, what beliefs they hold, the pride in the culture, and what made them special. When talking about the French culture, he didn't spend too much time at the DO level. He defined culture from a BE perspective. This difference made him powerful, because he was appealing to a deeper level of what being French means, something that, in a context of increasing nationalism, worked well. And we see this as being a key reason for his win.
When working on culture, be it national or organisational cultures, working at the BE level is critical. This is where sustainable change takes place. This is where things accelerate. This is where a difference is made.
Have you noticed examples of BE vs DO level work around you?
For more case studies, ebooks, reports and white papers visit the
Walking the Talk resources page here
or
contact us to learn how we can transform your culture.