What kind of leaders will be shaped by, and will be successful in, the AI world? What we heard in our research is that leaders' way of doing things and thinking had shifted with the Digital Transformation, and that it will keep shifting with the acceleration of adoption of AI.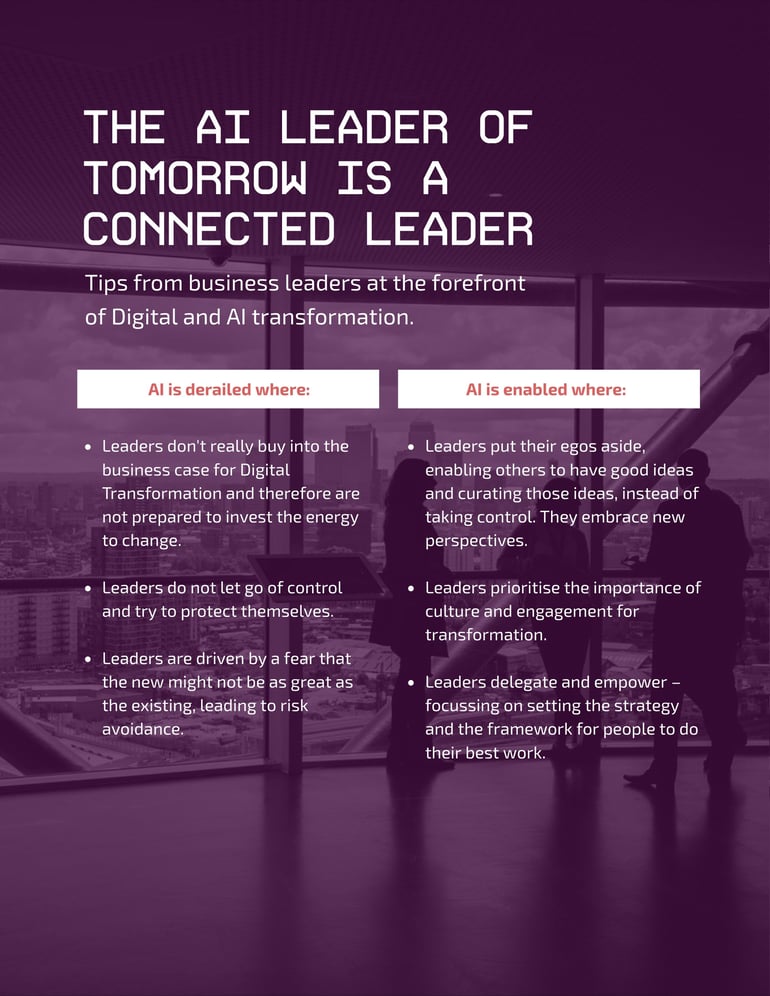 To download the Digital Transformation and AI report click below.
For more case studies, ebooks, reports and white papers visit the Walking the Talk resources page here or contact us to learn how we can transform your culture.