This week saw culture take the crown as Merriam-Webster's 2014 word of the year.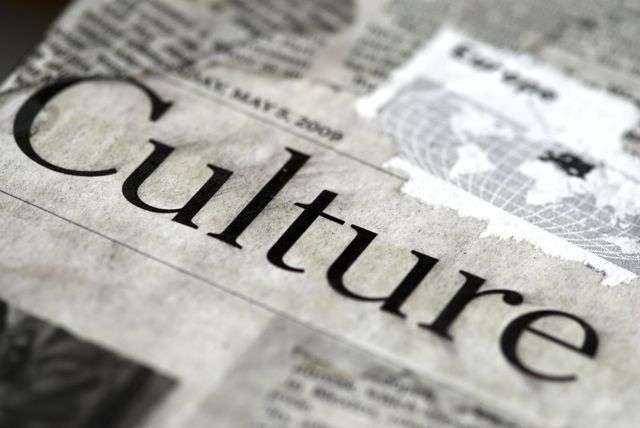 The dictionary site based its pick on significant increases in lookups over the year. But exactly what is culture?
It appears all over the media. It's get referenced in most corporate communications. It's in many business plans. The culture in Washington and in Downing Street. The investment banking culture. The Silicon Valley culture. With steadily increasing references to the word, it is even more important for anyone wanting to influence culture to be very clear of what is meant by it. If you're able to think and communicate very clearly about what exactly you mean by culture, you will have an advantage. The sharper the communication on culture, the more effective the intervention.
With this in mind, here are some simple answers to commonly asked questions to help clarify communication on culture.
1. What is culture?
Culture is the pattern of behaviours that are encouraged or discouraged by people and systems over time.
2. Which communities have a culture?
Every group who spends a decent amount of time together and shares some common objective or identity. A team, an organisation, an industry, a sporting code, a religion, a country.
3. How is culture maintained?
People want to fit into the communities of which they are members. We all look for signals about how to behave and what is expected of us to fit in. We adapt our behaviour according to the messages we receive. Those who really cannot or do not want to fit in either leave or are ejected.
4. How can culture be changed?
By understanding the sources of these messages, and changing them. The most powerful messages come from what is done (the 'walk'), not what is said (the 'talk'). Messages are received from three sources - behaviours, symbols and systems.
5. What is the most important influence on culture?
The behaviour and decisions of its leaders. When leaders walk their talk, culture changes.
6. Where do values fit in?
Values drive behaviour and decisions. Behaviours, symbols and systems are the outward manifestation of what is really valued.
7. How does culture impact performance?
Culture establishes the standards by which people behave. Some behaviours enhance performance, others damage it. For example, culture that encourages collaborative behaviour is usually more supportive of performance than a culture which allows individuals to hoard information.
8. What's the link between culture and employee engagement?
Culture is a major contributor to employee engagement. Some cultures are more engaging to work in than others. Leaders who demonstrate a commitment to walking their talk generate trust, and are more easily able engage employees in the journey of changing the culture.
Any questions on culture? We'd love to answer them.