If you haven't had a chance to read my first entry in this series, 'Defining Culture… It's NOT Engagement', for the purpose of today's discussion, all you'll need to know is that culture is a separate construct from engagement. Both are absolutely critical and can be aligned. However, the analogy is something like comparing revenue and profit - they are kind of linked, but there are also a lot of variables between them.


At Walking the Talk, we like to use the following definition of culture:

Culture is the patterns of behaviour that are encouraged, discouraged or tolerated by people and systems over time.

Employee engagement, however, is:

"A workplace approach designed to ensure that employees are committed to their organisation's goals and values, motivated to contribute to organisational success, and are able at the same time to enhance their own sense of well-being." [1]
Both constructs are important for organisations. The organisation needs to have patterns of behaviour that will underpin the strategy. And it is patterns of behaviour that will either enable your business – what it needs to achieve now and in the future – or detract from it. Working on your culture gives you clarity around the patterns of behaviour that are present today, as well as the patterns of behaviour that you'll need in the future to be successful.
Similarly, your organisation needs to have a motivated and engaged workforce. If human beings deliver your product or service, how they feel about your organisation and how motivated they are to exert effort– particularly discretionary effort – will impact your ability to deliver against your business goals.
What we know is this: Where an organisation has more clarity around its culture and what is expected of individuals within the organisation, there will usually be clarity between what leaders say and what they do; and the more that the values of an organisation align to the values of employees, the higher the level of engagement in the organisation. There is therefore no doubt that the relationship between engagement and culture is a strong one.
This strong relationship, however, does not mean that working on engagement will deliver your cultural objectives, nor vice-versa, both need to be worked on hand in hand.
Rather than suggesting answers, I'd rather take this opportunity to pose some questions to get you thinking in terms of culture vs. engagement:
Culture Questions:
To what extent is it implied or expected that you look for mistakes?
To what extent is it implied or expected that you encourage others?
To what extent do inefficient practices and procedures go unchecked in this organisation?
To what extent are you expected to think ahead and plan?
Are managers available to discuss work-related problems?
Does the staff of this organisation have a positive attitude towards dealing with its customers?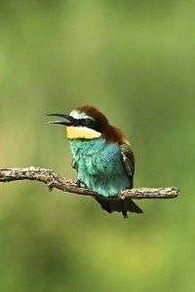 Engagement Questions:
Given the opportunity, do I tell others great things about working here?
Would I hesitate to recommend this organisation to a friend?
Do I intend to be with this organisation for at least another 2 years?
Does this organisation inspire me to do my best work?
Does this organisation motivate me to contribute more than is normally required to complete my work?
Do I often think about leaving this organisation?

As you can see from these questions, the answers to both sets are useful and critical to how you do business. As someone once said to me – "ask the beautiful question and get the beautiful answer". When talking culture, be clear on the construct that you are exploring. Make sure you are asking the beautiful culture questions.
Do you have any culture questions of your own to add to this list?
(Macleod, D. & Clarke, N. (2008).