Diversity has direct and surprising positive effects on your business. Not only can it yield a range of beneficial impacts but it can also help limit some of the more extreme tendencies your teams may face. It is a proposition I recently put forward in an article for Acquisition International and one that I'd like to reflect on here.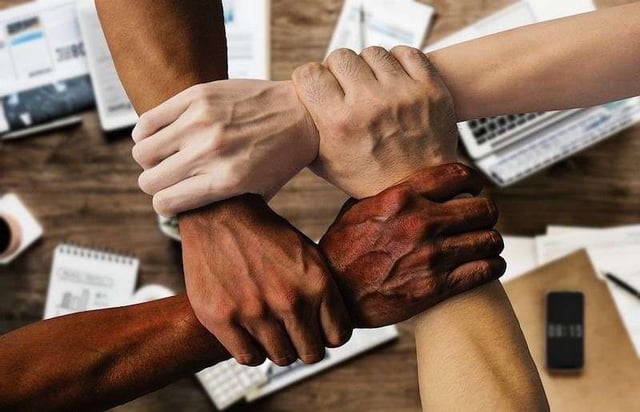 Simply put, diversity allows you to access the very best skills for the job. It brings a wealth of different experiences and perspectives to strengthen your decision making. For most organisations a diverse workforce better reflects the reality of your diverse customer base which is great for customer empathy and understanding. More than this, diversity can actually work at the biological level within your organisation. An increasing number of studies are showing the benefits of gender diversity in teams due to the role of hormones in team dynamics.
But for the benefits of diversity to be truly felt it must go beyond simply putting different bums on seats. If you employ a more diverse workforce but fail to adapt and amend the behaviours, symbols and systems within the business to let them thrive, you will create discord and harm.
Creating a culture where diversity will thrive
We often get asked if you need a top-down or bottom-up approach to instil an effective culture of diversity. The answer is both, but it is all in the timing. Creating a culture of diversity stems from setting standards for inclusion, empathy and understanding and putting them into practice on a day-to-day basis. Leadership has control and influence over the symbols, systems and behaviours in an organisation. Adaptation of these to reflect inclusion, empathy and understanding are vital to effect change so leadership alignment and buy-in is important as an early foundation for transformation.
But cultural momentum requires a wider pool of influence. Working from the bottom up creates a coalition of individuals with a similar mindset which makes the new norms more visible and tangible. It makes it hard for leaders to walk away from the change. Importantly it taps into peer-to-peer influence, the strength of which should not be overlooked.
Diversity is good for business
The communication style of 'speak up' breaks down silos, builds collaboration and encourages challenge and debate. These are all critical for diversity to thrive but there are wider benefits to be had. 'Speak up' directly supports innovation, one-team and achievement cultures. By bringing in diversity you can also unleash other cultural and bottom-line benefits. So, diversity isn't just good for diversity's sake, it will bring wider gains if you take the time to get it right.
There are three steps you can take to improve diversity:
1. Recognise that being diverse is more than just employing different people. There is a culture adaptation to be made and identifying the behaviours your organisation need to focus on is important.
2. Align your senior team. Getting leaders on board with the new cultural paradigm and role modelling new behaviours sets the tone for transformation.

3. Identify your champions throughout the organisation and use them to promote, educate and encourage the new behaviours.
Get it right, and not only will you encourage a culture of diversity, but also realise a wider set of business benefits including openness, respect and empathy.