2016 was quite a year. Here in Brazil, there have been many comments over the last few weeks along the lines of "is 2016 over yet?" and "2017 can't come any sooner!". Now that January is here, the talk is that 2016 "is a year to be forgotten".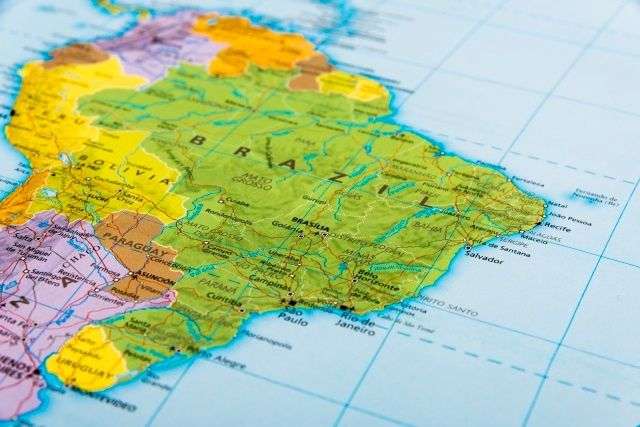 I can understand many Brazilian's intentions to move on from last year. I can certainly appreciate the reasons why. It saw a big political disaster with no clear and stable forecast ahead. Huge corruption scandals involving top government officers and several of the biggest corporations. Leftist icons banned from politics - a lot of them imprisoned - giving a huge imbalance at the top. A massive and historical economic spin, one that wound the Brazilian economy back 10 years. Severe deindustrialization and record unemployment rates. A lack of government ability to control inflation. You could go on...
As the father of an 8-year-old, it is not easy to think about my son's future over here. Despite all the opportunities that a supposed emerging country with over 200m residents has, it´s hard to tell what kind of country my generation will hand over to these children.
Whilst the country and its many natural riches have so much to offer, I am not sure about our ability to come up with a moral, timely and sustainable solution to take advantage of them. It is for this reason that almost all of my friends (my family included) with children of a similar age are providing them with some kind of "international" education.
So what are the implications?
The key implication of this is that it will create a brain drain scenario for the next 15-20 years. Unless given sufficient opportunities or reasons for remaining in Brazil, those that have benefited from the best education will be motivated to move elsewhere so that they can find a suitable place to work, and can pursue their professional and personal dreams.
And this brings me back to the notion of "getting rid of 2016." I personally feel that we should be thinking exactly the opposite. In fact, 2016 should be kept as a year to never forget!
The last 12 months have given us a chance to face the brutal facts: all our institutions have to be reinvented, starting from a new set of cultural beliefs. Brazilian society now has to find its way to develop the highest level of intolerance regarding behavioural deviations, particularly the smaller and "harmless" ones. Adults have to relearn the basics, both in private and public roles, and the leadership should be the first to walk their talk.
Of course, there is no easy way to do this - we are talking about rebuilding both the more complex and the simplest habits. Culturally speaking, it's impossible to manage and change too many things at the same time. Instead we have to prioritise what should come first. And for culture leadership to be effective, any decisions that are made should be informed by experience.
In my view, the priorities should be regarding reducing our tolerance for small private deviations (and on rebuilding trust and moral habits), reinforcing judicial power and the legal consequences for criminals (namely major politicians and businessmen), and empowering people to pursue entrepreneurship at all levels, right across the nation.
Last year, living in Brazil was like living in a cultural war zone. Our wounds are open. But now is the time for change – to learn from previous lessons and to build a more transparent, bigger, stronger Brazil.
2016, with all its losses and issues gave us a huge opportunity to rethink our way of doing things. Now we can conclude that our potential will only be reached if we practice a new set of behaviours in all of our life´s dimensions, stop blaming others for our faults and get full responsibility for our future and the future of our next generation. Let us not forget the mistakes that have been made – instead, let's learn from them and ensure we don't repeat them.