From why it's essential that your company culture matches your brand, to how a lack of trust will affect your company's bottom line. Read this week's Culture Change blog for the latest insights in the world of culture...
Revitalise Your Company Culture in 1, 2, 3
Whilst 96% of organisational leaders said in a 2014 survey that culture has a greater impact on their business results than strategy, the same group of respondents said that they spend 74% of their time focused on strategy in order to improve results, and just 24% on culture. This seems illogical, so why is this the case?
The issue is that many leaders simply do not know how to shift culture, or are not confident in doing so. This article provides some advice on where – and how – to start.
Read revitalise your company culture in 1,2,3…


How Netflix Ticks: Five Key Insights From the Company's New Corporate Culture Manifesto
In 2009, Netflix released their now infamous corporate values slide deck, which served as an eye-opener to many organisations in terms of how to work towards a 'People-First' culture. The company's strategy and the way in which they have empowered employees has led to them being one of the key online success stories in recent years, and so it is no surprise that the release of their new corporate culture manifesto has been met with real interest.
This article from shares some of the key items included in the update, and how Netflix has once again embraced the fact that culture is central to success.
Read how Netflix ticks: Five key insights from the company's new corporate culture manifesto…


Will a lack of trust affect your company's bottom line?
Increased government and regulatory focus on leaders, alongside an increased reliance on technology and the opportunity to share opinions via social media, has meant that organisations and their senior figures now consider trust to be a major business concern. But how can this issue affect long term success, and how can leaders build and develop trust amongst their board members, teams and customers?
Read will a lack of trust affect your company's bottom line…


Why Your Company Culture Should Match Your Brand
The culture of an organisation can mean the difference between success and failure. It's essential that culture and business imperatives are aligned, not just with one another but also with a brand's values. Many organisations fail to realise this and instead spend both time and money implementing a culture strategy that produces the wrong kind of results, and damages them in the long run. This article shares the dangers of doing so, and offers advice on how to ensure there is synergy between your target culture and your target results.
Read why your company culture should match your brand…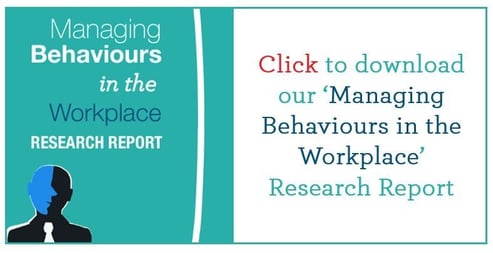 For more case studies, ebooks, reports and white papers visit the Walking the Talk resources page here or contact us to learn how we can transform your culture.