Want to implement a culture of customer service in your organisation, or to learn about how millennials will impact the corporate culture of your organisation? Then read our latest Culture Change blog...
Leaders not confident in changing culture
As our 'Managing Behaviours in the Workplace' study shows, a large number of leaders in organisations do not believe that they are able to influence or alter the behaviour of employees. HR Magazine picked up on the fact that, despite the fact that leaders thought their organisation had equipped them with the skills needed to have a positive influence on others, there is conflict between being more comfortable operating at a macro level rather than dealing with the more human element of individuals' behaviour.
Read leaders not confident in changing culture...
How Millennials Are Reshaping What's Important In Corporate Culture
With millenials set make up around half of the workforce by 2020, it's important that organisations are aware of their different attitudes to what is important in the workplace if they are to instil a culture that helps to both attract and retain them.
This article provides some interesting insights, such as the fact that on average, millennials would be "willing to give up $7,600 in salary every year to work at a job that provided a better environment for them." What's also important for organisations to note is the fact that millennials desire more feedback on their performances than they are often getting, so that they can learn and improve on a constant basis - a practice that may in fact benefit all age groups.
Read how millennials are reshaping what's important in corporate culture…


The Truth-Seeking Mission of Company Culture
The culture change journey can be long and daunting. For many organisations, conducting in-depth surveys about the day-to-day behaviours in their organisations may uncover some home truths that are difficult to hear. However, it is an essential practice if you wish to change anything and help drive your organisation forward. By doing so, and uncovering truths, you can discover the issues that exist and that need addressing.
Read the truth-seeking mission of company culture…
5 Daily Ways to Create a Culture of Customer Service
Organisations that wish to instil a culture of great customer service must ensure that everything their employees do, and every decision they make, must prioritise the customer and how these actions will impact them. For leaders, this also includes the way in which they interact with their teams. This sets the tone of how it is appropriate to behave.
Read 5 daily ways to create a culture of customer service…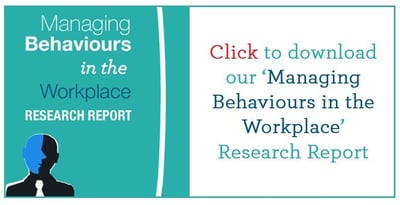 For more case studies, ebooks, reports and white papers visit the Walking the Talk resources page here or contact us to learn how we can transform your culture.