Welcome to the latest edition of our Culture Change blog, which shares insights into the latest news and views from the world of organisational culture. From how you can influence behaviour to why you must ingrain authentic acts of gratitude into your business, our blog provides practical and useful advice for your organisation...
Are your brand values holding you back?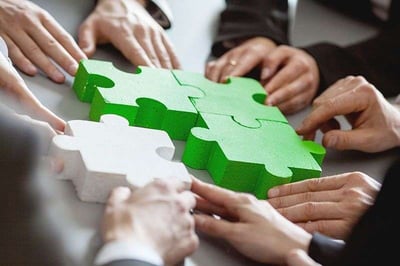 Almost every organisation has some statement of what they stand for, usually in the form of a mission statement, or a list of values that seeks to define the core behaviours of the company and guide its strategy. So what are so many organisations getting it wrong? Walking the Talk's Amanda Fajak delves deeper.
The key to influencing behaviour in the workplace
Behaviour is at the core of organisational culture, so it should come as no surprise that influencing the behaviour of others is a critical component of a business' culture journey. Walking the Talk's Jerome Parisse-Brassens asks and explores the question on everyone's lips - just how do you influence the behaviour of others?
The CFO: Your culture's secret weapon for change that most executive teams ignore
Walking the Talk's CEO Carolyn Taylor has noticed many changes in the workplace over the recent years. One key example of this, as she shares in this piece for Culture University, is regarding a person whose influence over culture is potentially the most powerful of all: The Chief Financial Officer.
Where's the Love? Why You Should Work to Ingrain Gratitude Into Your Company Culture
The importance of gratitude and positivity in the workplace is a theme that Walking the Talk's Jerome explored in a previous blog, which you can read by clicking here. In a similar vein, we read here about why it is essential to your team's wellbeing to ensure that authentic and genuine gratitude is demonstrated and shared in your workplace on a regular basis. Learning to say thank you and giving praise in a meaningful way may just be the boost that your workplace needs to reach the next level.
Nowhere To Hide: Company Culture Is In Full View
This piece shares insight on how strong company culture results in higher employee-engagement scores, and the numerous benefits that this bring. By providing of summary of why culture is so integral to your business, and offering a four-point checklist on how to implement one, the author shares a solid outline of how to embark upon your own culture transformation journey.