Discover how a broken corporate culture disempowers employees, what it truly means for an organisation to be agile, and much more in our latest Culture Change blog.
Culture Management: How agile are you?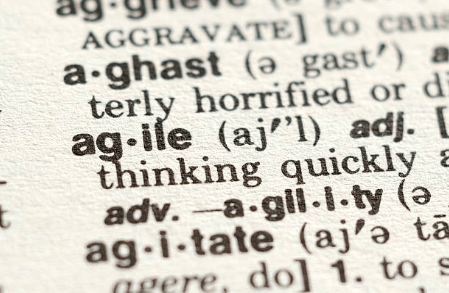 More and more organisations want to be in a position to quickly respond to market changes, be the first to implement new ideas, or simply reduce bureaucracy. But what does it mean for an organisation to be agile? Walking the Talk's Jerome Parisse-Brassens shares his insights on the matter…
A CEO's Main Focus Should Be Improving Company Culture
At Walking the Talk, we know that the culture that of an organisation can be the difference between success and failure. Culture gets created in the day-to-day, and ultimately has such a profound impact upon performance that it should be a key topic for CEO's – if not the key topic. This piece shares some practical examples of how culture can be managed and enforced, and just why it is so important to do so.
Why culture is a big problem for 'large' business
The extent to which leaders should be held responsible for the day-to-day culture of their organisations is a large topic globally, but arguably more so in Australia than anywhere else. Recent Parliamentary enquiries in the region have focused on Boards and Company Directors in particular, and the ASIC (Australian Securities and Investment Commission) are continuing to pile on the pressure. Whilst these organisations are aware that their culture needs drastic change, they argue that their target culture should be decided by themselves, and not the authorities.
How A Broken Corporate Culture Disempowers Employees
Organisations with People-First cultures are truly effective organisations, as when an individual feels good they give their best. They are also more willing to share ideas and insights, and to flag issues such as general problems, illegal activities or non-performance. But the reality is that that are a large number of organisations where employees aren't put first, which can lead to them feeling ignored and not-important, resulting in disempowerment. This article shares a practical example of how this impacts upon an organisation and, fortunately, some steps to address the matter.