At Walking the Talk, we are constantly being asked the question how do you measure culture? In response to this need, Walking the Talk are pleased to host a Webinar on the topic of Culture Assessment on Thursday, December 6th at GMT 12:00/ CET 13:00.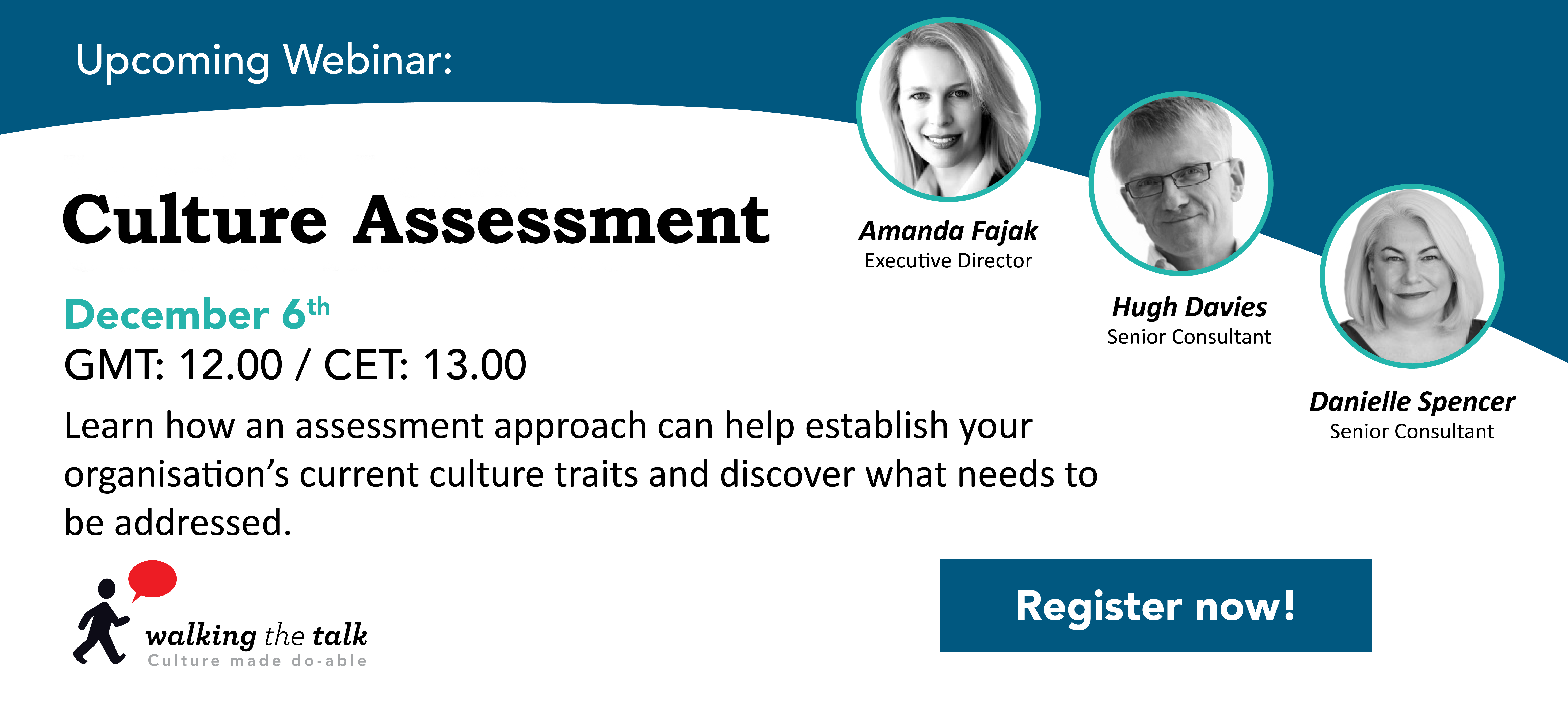 Walking the Talk Executive Director, Amanda Fajak and Senior Consultants Hugh Davies and Danielle Spencer will be answering your questions and discussing how a culture assessment can help you understand your organisation's current culture and discover why employees behave the way they do. This data is critical to accelerate the transformation of your business.
For more case studies, ebooks, reports and white papers visit the Walking the Talk resources page here or contact us to learn how we can transform your culture.