Walking the Talk are pleased to announce we will be hosting a Culture Clinic presentation and discussion on 'The 10 factors that make culture transformation sustainable' in Amsterdam on Wednesday, 6th March 2019.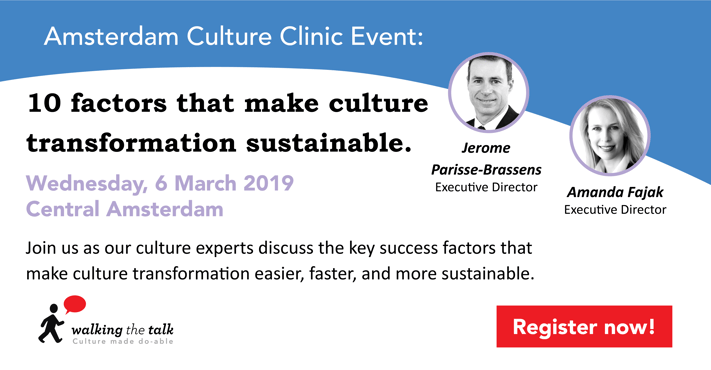 What have we learned during the last 25 years about the key success factors that make culture transformation easier, faster, and sustainable?
What are the must-do's?
What are some of the tips?
What do organisations always omit to do and why is that a risk?
What are the keys to successful change?
For more case studies, ebooks, reports and white papers visit the Walking the Talk resources page here or contact us to learn how we can transform your culture.