FIFA, football's world governing body, has just elected their new President in Zurich this week, Gianni Infantino, a Swiss-Italian lawyer.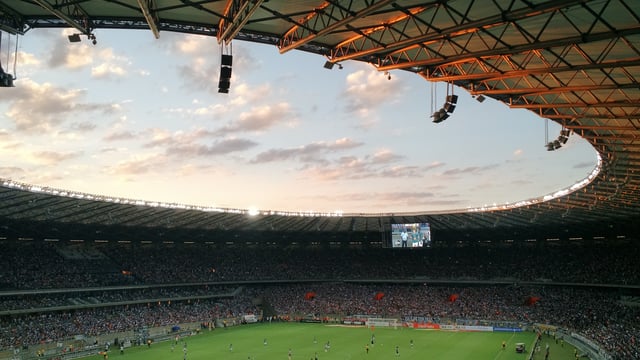 FIFA has been engulfed by claims of widespread corruption since the summer of 2015, which claimed the careers of two very powerful men in world football, former President Sepp Blatter and UEFA President Michel Platini. Investigations into the two men are still ongoing. From a personal point of view, I was quite saddened by the revelations of corruption surrounding Mr Platini. Mr Platini became famous as a footballer when he was playing for the French city of Nancy, the very same city in which I grew up. I remember meeting the man at the time on a football field in my hometown.
What interests me here today is FIFA's culture and what actions it will take to lead long-lasting, deep changes in the organisation. FIFA's new President has vowed to lead the organsiation out of deeply embedded corruption and scandals after being elected.

"We will restore the image of FIFA and the respect of FIFA, and everyone in the world will be proud of us," he told an extraordinary FIFA Congress in Zurich." We need to implement the reform and implement good governance and transparency. We also need to have respect."
But just how is he going to do that?
To change culture, you need to change behaviours, symbols, and systems (see Walking the Talk). The systems component has already clearly been identified: before the election, the Congress passed a set of reforms intended to make the organisation more transparent, professional and accountable. The package of reforms means that the new president will face much closer scrutiny than in the past and will have less influence over the day-to-day management of FIFA's business affairs - his salary, like those of the other officials, will be made public. There will be a clear separation between an elected FIFA Council responsible for broad strategy and a professional general secretariat handling the business side of things. An independent audit and compliance committee will also be created to oversee the work of all those working at FIFA. Those measures will definitely make a difference but they won't be enough on their own.
FIFA will also need to signal that things are different from now on. To do this, it could use a number of symbols to show that the values of the organisation have shifted. Those symbols include what the business spends its time and money on – and when you think of how money was spent on corruption in the past, the signal could be massive. FIFA could also decide to re-run the bidding process for the 2018 (Russia) and 2022 (Qatar) World Cups, which everybody agrees were flawed, but until now no one has been prepared to do so. It is a shame, as it would probably be one of the strongest signals FIFA could send the world about inappropriate behaviours not being tolerated any more.
This brings me to the third element that will need to shift quickly: behaviours. At the moment FIFA is still perceived as the victim of the alleged behaviour of some of its more powerful representatives, including Sepp Blatter. If FIFA's new representatives are not able to demonstrate significantly different behaviours from its former chiefs, the whole orgaisation will be deemed flawed and will be publicly condemned. We all know that behaviours are hard to change, because what needs to change is the beliefs and value system that underpin our actions. Have the values of FIFA really changed? Have the values of all of FIFA's leadership shifted? Time will tell. Unfortunately, FIFA has little time to redeem itself. Its leaders will need to embrace personal and organisational change as a matter of urgency.


Have you ever been part of a sudden, necessary shift in values for an organisation or business? I'd love to hear about your experience.

For more case studies, ebooks, reports and white papers visit the
Walking the Talk resources page here
or
contact us to learn how we can transform your culture.